Me 13 stories up: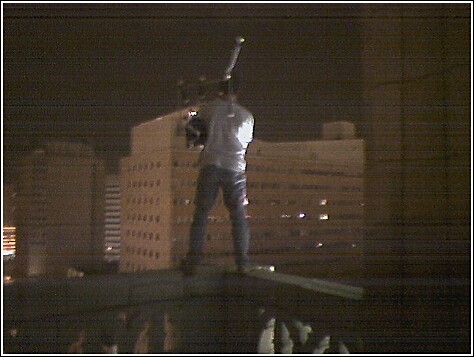 -Matthew
---
Posts: 24
Joined: Mon Mar 28, 2005 8:17 pm
Location: Braes, Isle of Skye
Thats pretty hairy man, are you really that high up?!
Blow me!
---
Wow
I think your just about to start something big. How many pipers have played in strange or wierd places. I think you'll see some more of the same very shortly, you've started a new craze. Well done.
Best regards Aye Alex.
---
Posts: 411
Joined: Sat Apr 10, 2004 10:11 pm
Location: New Jersey Somewhere between a EDRE and a BIRL
Contact:
---
Posts: 9
Joined: Fri Feb 29, 2008 10:46 pm
Location:
---